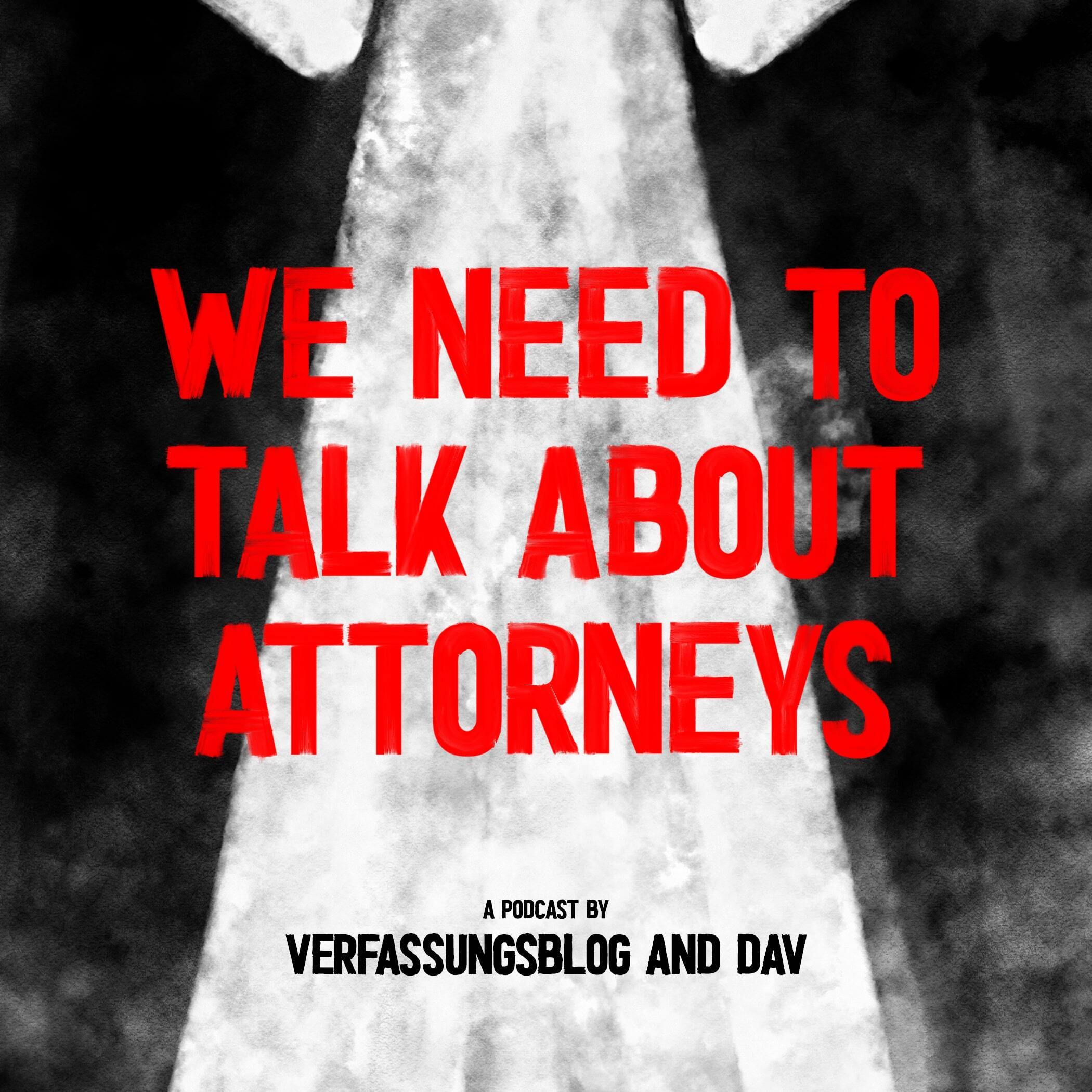 Attorneys are not on everyone's mind when they think about the rule of law. The European Commission gave a prime example for that when it remained conspicuously silent about the role of lawyers in its recent Rule of Law report. Yet, attorneys play just as important a role in preserving the rule of law as other parts of the judicial system do. What's more: Where they are at risk of being prosecuted for doing their jobs, the erosion of the rule of law is imminent.
We talk about attorneys with our distinguished guests in this week's episode:
MARGARETE VON GALEN is an attorney working mainly in Criminal Law, a judge at the Constitutional Court of Berlin, and Vice President of the Council of Bars and Law Societies of Europe (CCBE).
JEREMY MCBRIDE is a barrister at Monckton Chambers, London, with a focus on human rights law, and a Visiting Professor at Central European University, Budapest.
MIKOŁAJ PIETRZAK is an attorney with a focus on human rights and criminal law and president of the Bar Association of Warsaw.
COSKUN YORULMAZ is a Turkish lawyer living in exile in London.