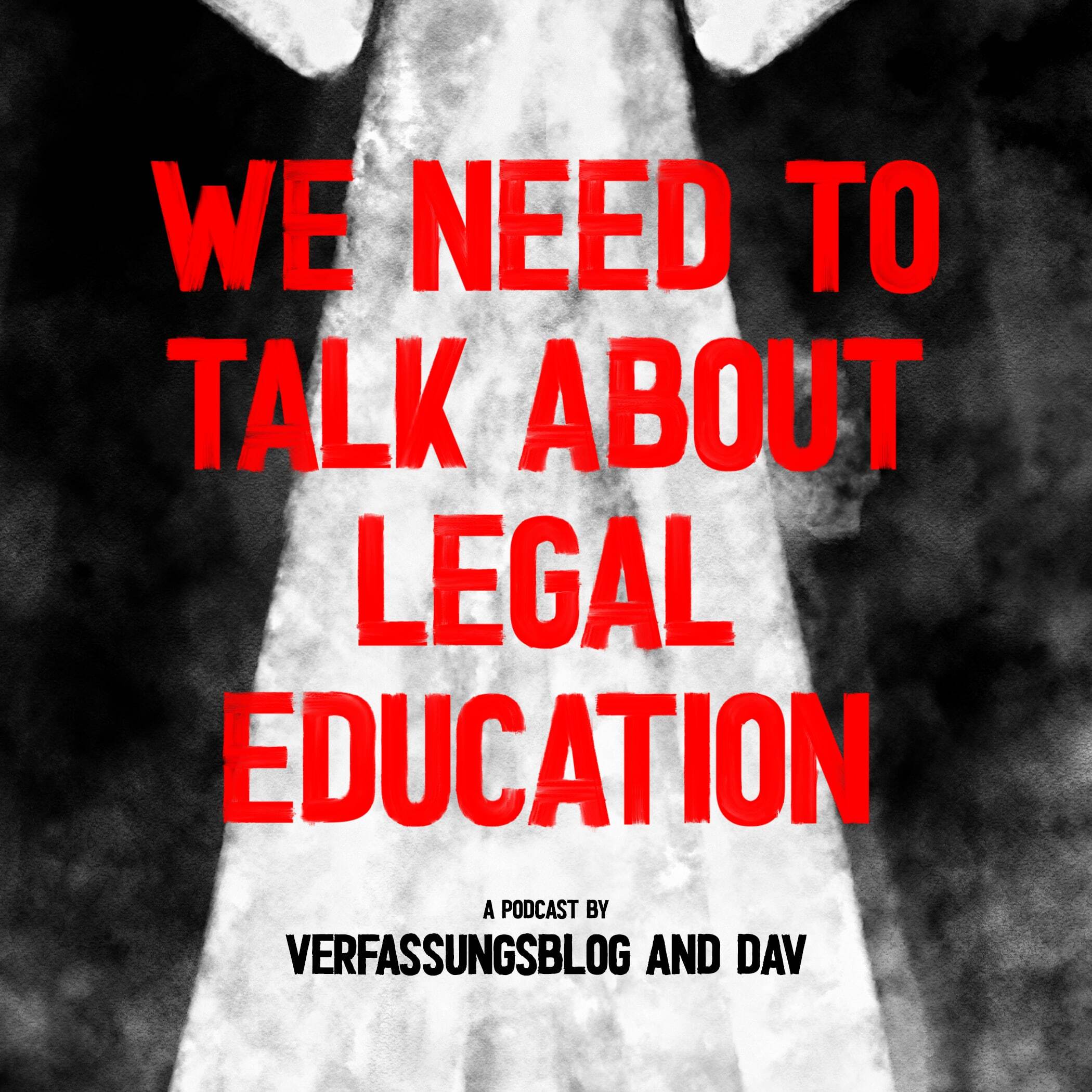 We need to talk about legal education. As the last couple of episodes of our podcast have demonstrated, preserving the rule of law depends to a large quantity on people working in legal professions. What prosecutors, judges, attorneys, and, to a large degree, people working in the executive branch have in common, is a law degree. This means that we have to turn to legal education itself in order to find answers to the question how rule of law systems may remain or become resilient against authoritarian backsliding. Are current legal education systems in the EU equipped for this task? How are they affected by the turn to authoritarianism and illiberalism in a number of member states? And what are intrinsic shortcomings of academic and professional legal education?
This is what LENNART KOKOTT discusses with our distinguished guests:

ANNA KATHARINA MANGOLD, a professor of European Law at the Europa-University Flensburg, a member of the Education Committee of the German Women Lawyers' Association, and an Associate Editor of Verfassungsblog covering anti-discrimination and gender issues,
GABOR ATTILA TOTH, he writes primarily about the fields of human rights and constitutional theory, with a current focus on the legal attributes of authoritarianism. He teaches law at the University of Debrecen and bioethics at the Semmelweis University in Budapest,
ATTRACTA O'REGAN, a solicitor and barrister, Head of Law Society of Ireland Professional Training and rule of law advisor to the Council of Bars and Law Societies of Europe (CCBE), and
JAKUB URBANIK, Chair of Roman Law and the Law of the Antiquity at Warsaw University.